Detection & Defense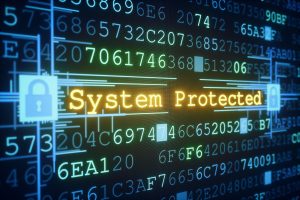 We will create a written Cybersecurity plan that will describe in detail all areas of risks and the methods to ensure a very high level of information systems security. We will install, implement, maintain and test all required software and hardware, and establish procedures and processes that are required in order to ensure optimal security environment, such malware protection, well configured firewalls, secured e-mail systems, proper authentication procedures, strong passwords, proper group policies, etc. we will also establish proper backup procedures, including off-site backups, and conduct trial restores on a regular basis.
Business Security Consultants employs various tools and services that will help your company detect and defend against cyber-attacks, such as:
Intrusion detection systems (IDS)
Intrusion prevention systems (IPS)
Implementation and testing of Cybersecurity software and hardware
Enhanced password protection and two-factor authentication
Patch management
Local and cloud based backups
365 x 24 x 7 Managed Services:
Our experienced team will provide you with a fully managed security solution that is robust, customizable, function-rich and cost effective. We will remotely monitor your information systems in order to detect, prevent and remediate any cyber threats. We will also provide you with technical and executive level reports and analytics that will demonstrate to your management team the level of threat and defenses, including prevention, detection and remediation. With our managed services you can more effectively prevent advanced and targeted threats designed to steal your business, customer and payment card data, while being prepared should security incidents or data breaches occur. Our holistic approach to threat management gives you more operational insight, faster detection, real-time protection and better mitigation strategies. And because our threat management is delivered through industry-leading managed security services, you can worry less about product complexity, resource constraints, and in-house security skills shortages, so you can focus on your core business objectives.
Explanation of Cybersecurity terms can be found here.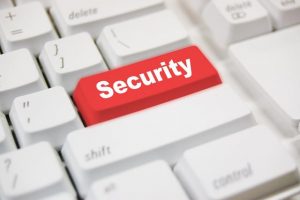 The following services will help you to detect and protect against Cybersecurity threats such as Breaches, Ransomware, Data Theft, Distributed Denial of Service, Compliance Incidents, Malware, Spyware and Unauthorized Wire Transfers:
Managed Threat Detection: Our Threat Detection system provides the level of visibility you need to detect advanced threats within your operations using up to the minute threat intelligence, sophisticated threat hunting techniques and includes support for a broad array of device types and SIEM implementations. Our Managed Threat Detection service provides advanced threat detection in an easily deployed offering supporting more than 500 discrete device types and log sources for comprehensive visibility throughout your environment. The threat monitoring is provided 24 x 7 x 365 by highly skilled security analysts, including targeted threat hunting on an as needed basis to validate potential threats or confirm spread across the network. It will provide you with an actionable list of all host systems affected and best practices advice and assistance with incident response and remediation activities.
Managed Security Information and Event Management (SIEM): As network traffic and complexity increases, threat and compliance issues call for real-time alerting, correlation, analysis and auditing that can only be accomplished with security information and event management (SIEM) technology and a vigilant team of IT experts. Our Managed SIEM services provide world-class expertise, threat intelligence, efficiency and automation otherwise unavailable to most organizations. As part of the Managed SIEM service, any customer premises equipment (CPE) is set up and maintained by us, so you can breathe easy and focus on your core business. Managed SIEM ranges from simple agent-based solutions to our Log Management and SIEM Enterprise Appliances. These appliances offer extensive capabilities for additional correlation, reporting and ad-hoc analysis, both locally on the appliance and via services provided through our Security Operations Centers. Our Managed SIEM collects, analyzes and stores logs from networks, hosts and critical applications. This service extends visibility beyond the network perimeter to the application layer, helping businesses achieve more effective identification and mitigation of security threats, and compliance validation with numerous regulatory and industry standards.
Managed Secure Web Gateway (SWG): Our Gateway blocks new malware in real time with several advanced engines. To block dynamic new obfuscated or encrypted drive-by downloads, the SWG decrypts, unpacks and assembles web pages and exposes their malicious behavior. Included features: Built-in intelligence; Single solution for security, policy control and reporting; Multi-tenant cloud platform, virtual appliances or hardware appliance options; Behavior analysis engine that can capture and report on files related to blocked unknown malware; SWG forensics make the files available for investigation and processing via security tools at your convenience; Performance and scalability: 64-bit architecture and support for up to 150 scanners per system, or a virtually unlimited cloud platform; Low total cost-of-ownership; Accessible to organizations of all sizes and skill levels; Appliance and Cloud available as a managed security service with unique Zero-Malware Guarantee.  

Managed Network Access Control: As the proliferation of mobile devices and corporate Bring Your Own Device (BYOD) adoption increases, revenue and productivity can rise – but so can exposure to risk. Managing non-standard, heterogeneous devices can often introduce malware into the corporate network. With the Network Access Control (NAC), you can rely upon a team of security experts to obtain proactive management, maintenance and monitoring to keep your network, systems and data safe. This can help you to prevent the spread of malware and other threats that can harm infrastructure and leave your business vulnerable to attack and data loss. You will receive around-the-clock support from Advanced Security Operations Centers, staffed with experts who have in-depth knowledge and experience working with complex network environments for highly distributed environments.
Secure Email Gateway: Despite new and emerging methods of communication, email remains the top communications tool for businesses. It is no wonder cyber criminals still use email as a primary channel through which to wage their attacks. In addition to dealing with these risks, organizations also must be wary of confidential information going out the door – either accidentally or intentionally. These events can result in monetary loss, compliance violations and/or brand damage. Take the complexities out of protecting against malicious email attacks and ensuring confidential information remains secure with our Email Gateway. It delivers unmatched email security for organizations of all sizes through a single, scalable solution that comes outfitted with advanced protection against modern threats, powerful policy configuration and in-depth data security and compliance management. With our Secure Email Gateway, you get superior email security and a whole lot more. Features included: Threat Protection, Data Loss Prevention, Extensive Policy Controls, Blended Threat Module to protect against malware and phishing attacks in real-time, Management and Reporting, and Email Governance Best Practices.
Managed Unified Threat Management: Protect your network with Unified Threat Management (UTM). Our UTM provides a comprehensive set of integrated network security technologies designed to defend against external threats, while also offering protective measures from the inside of the network out. UTM also provides rogue device detection and internal vulnerability scanning consolidated into a single appliance and delivered as a fully managed service. Our Managed UTM services reduce the burden of network security management, eliminate fragmented network security controls and conform to compliance and audit requirements. As a fully managed solution, our UTM extends well-beyond traditional services found in competing offerings by providing Five Security Operations Centers, Integrated threat intelligence, Compliance help, and Zero capital investment with long-term reduced, predictable costs.
Managed Encryption: Businesses need to control access to sensitive data to achieve regulatory compliance and reduce liability. Our Managed Encryption delivers integrated full-disk encryption for laptops, encryption for USB drives and other removable media, and encryption for email attachments — all as a managed service. Our Managed Encryption Services help customers control access to sensitive data so they can achieve regulatory compliance, reduce the liability of publicly disclosing confidential data, and protect valuable intellectual property. With our Managed Services for encryption, you can expect Around-the-clock support from Advanced Security Operations Centers (ASOCs), staffed with experts who have in-depth knowledge and experience working with complex and highly distributed network environments. Save time and money while reducing your burden. Features include a single integrated software image, Streamlined central management, Uninterrupted protection from device to device, No expensive infrastructure requirements and High availability.
Managed Two Factor Authentication: The corporate perimeter has changed; users no longer access applications and data from their corporate network alone. Company resources are accessed via devices that traverse the perimeter daily, or never even enter the network perimeter. In addition, many businesses are required to employ authentication solutions, as mandated by the Payment Card Industry Data Security Standard (PCI DSS), FFIEC Authentication Guidance and other regulations. Yet many organizations remain dissatisfied with traditional hardware-based authentication, which can be costly and cumbersome for administrators and users alike. Our cloud-based two-factor authentication solutions help you to secure access to networks and applications, protect users, and address compliance requirements for the protection of regulated data, while simplifying deployment and management, improving user experience, and minimizing the cost and hassle of traditional hardware tokens. Our cloud-based two-factor authentication solutions greatly reduce the on-going maintenance and administrative costs of authentication, demonstrating a compelling Return on Investment (ROI) for any organization.
Endpoint Protection Suite: To be effective, endpoint protection has to be both comprehensive and easy. It should embrace all the devices your organization uses to get business done. From small and midsize businesses to large enterprises, endpoint protection should secure against the full threat spectrum by including anti-malware, policy enforcement and compliance management. And, its adoption should be simple and affordable. Our Endpoint Protection Suite (EPS) delivered from the cloud is designed to address all of these things. Whether you're looking to improve how you deploy and manage policy and block malware on the desktop, control mobile BYOD device access to your network or audit your mobile point-of-sale (POS) devices and streamline compliance, we have you covered. By delivering via the cloud, our Endpoint Protection Suite reduces deployment time and upfront costs for distributed endpoint security across your laptops, tablets, mobile or fixed POS systems and other devices. By integrating core endpoint protection functions, we also simplify management and lower operational costs. This enables greater adoption and optimal defense-in-depth against a range of threats.
Intrusion Detection & Prevention Services (IDS & IPS): Threats against an organization's information and integrity are more abundant and insidious than ever, with more than 8 million viruses and other forms of attacks added in the last 12 months alone. As a result, organizations continue to turn to intrusion detection and prevention systems as foundational controls for an in-depth defense against identified attacks — while ensuring legitimate traffic reaches its intended destination for continued business operation. Our Managed Intrusion Detection and Prevention system monitors and blocks any data flows with malicious intent. Through our global managed services operation, we maintain disciplined processes and expert staff that provide carefully tuned monitoring and oversight. Deployed as an out-of-band detection and inline prevention solution, these fully managed offerings provide visibility and active protection at the network perimeter and at key entry and exit points of the network critical to ensuring your business continues running without interruption. Features include a modern detection engine, 24 x 7 x 365 service event monitoring and Regular signature updates that address the latest network-based threats.
Managed DDoS Protection: Organizations today are interacting more than ever with their customers, employees and partners through websites and applications. This increased web presence represents a high value target for today's advanced denial-of-service (DoS) and distributed denial-of-service (DDoS) attacks. With DDoS attack remediation averaging $500,000, organizations need fast, simple and effective protection that can scale to block the largest, and most advanced, attacks. Our Managed DDoS Protection allows organizations to defend their web presence, preserve sales revenue and safeguard their brand. Our DDoS Protection service provides organizations with a simple and effective solution to mitigate the growing threat of DoS and DDoS attacks. Combining a highly-scalable infrastructure with in-depth, 24 x 7 Advanced Security Operations Centers (ASOCs), our Managed DDoS Protection service is able to defend against the largest and most sophisticated attacks. The high capacity and resiliency of our Managed DDoS Protection services stops even the largest network and application layer DDoS attacks before they reach your applications. Our services will help you to Reduce Risks, Maintain Performance, Reduce Costs, Maintain Availability and Respond to Attacks.
Managed Detection & Response for Endpoints (MDR): Our service combines best-of-breed technology choices with a multi-tiered service delivery model featuring proactive threat hunting which continuously monitors all endpoint activity in real-time to detect and respond to advanced threats that evade traditional security defenses and threaten your business. The increasingly sophisticated nature of rapidly evolving cyber threats has placed additional emphasis on the need for real-time visibility and control of endpoints such as computers, tablets and smart phones. Today, Cybercriminals are leveraging advanced attack toolsets and techniques that can evade most perimeter solutions and have outpaced the capabilities of many traditional endpoint security solutions as well. In response to this trend, security product vendors have created a whole new category of endpoint detection and response (EDR) solutions designed to address this need, but these new tools are often difficult to deploy, manage and monitor particularly at scale in large to mid-sized organizations. We designed a fully Managed Endpoint Detection & Response service in order operationalize these new capabilities much more effectively on our customer's behalf, realizing the full potential of EDR.
Managed Firewall Service: A firewall is necessary to protect your data, networks and devices. Yet year after year, the absence of a firewall or an improperly configured one is a key contributor to the majority of data breaches. Managing this mandatory and necessary security control can be extremely complex and costly. We can help. A firewall's primary objective is to prevent rogue or unauthorized access by hackers and costly business interruptions. These devices must be provisioned, deployed, upgraded and patched on a continual and consistent basis. Security policies and configurations must be kept current to ensure that access controls keep pace with evolving business needs. Backed by our global network of Advanced Security Operations Centers (ASOCs), our services offer around-the-clock support, deployment flexibility, integrated threat analysis and predictable costs so you can leave the heavy lifting to us and focus on running your business. We also provide complete management services for third-party firewall products.
SSL Certificate Lifecycle Management: Making sure customers feel secure visiting your web properties is critical to your business. Using SSL certificates provides customers that sense of security. Across all your sites and servers, you may need thousands of SSL certificates, all of which have to be kept to current standards and renewed regularly. Expired certificates scare customers, or could even shut your site down. We provide enterprise-class Certificate Lifecycle Management (CLM) that automates many aspects of certificate procurement, tracking and renewal. Additionally, we offer a range of respected and high-value SSL certificates to meet your needs for worry-free, secure, trusted web properties. Our SSL Certificate Lifecycle Management allows you to buy, track and renew certificates for all your enterprise web assets.
You can manage SSL certificates for web pages, S/MIME certificates for email encryption and signing, and two-factor authentication for VPN MyID certificates. This includes Extended Validation SSL, Organization Validation SSL, wild card and code signing certificates. Our service will provide you with many capabilities and benefits such as: Never have a certificate expire again – get alerts in advance; Choose how far in advance and how often you get expiration notices; Scalable to thousands of certificates; Easy, web-based administration – no hardware or software required; Manage from anywhere; Search your certificates by domain, expiration date, hash algorithm, key length, or almost any feature of the certs; 24 x 7 x 365 support available from highly-trained technicians and Mobile application compatibility.