Simplify data security with centrally-managed, integrated endpoint protection for data, systems and reputations. Dell Data Protection & Endpoint Security Suite Enterprise includes enterprise-class encryption and authentication as well as revolutionary advanced threat prevention, which offers unparalleled efficacy against zero-day threats, advanced persistent threats, and malware.
What we offer:
Network Security - Sustain performance and simplify management with intelligent network security.
Data Security - Protect your entire ecosystem of data and devices with centrally-managed endpoint security and compliance solutions.
Mobile & Endpoint Security - Protect all of your endpoints from a broad range of threats.
Email Security - Protect your organization from outside attacks, ensure the secure exchange of email and meet compliance and e-discovery mandates.
---
---
Our Partner: RSA - A Dell Technologies Company: 
Advanced Cyber Defense Video - 2:26 Minutes
Brochures and White Papers
Prevention vs. Detect and Respond Whitepaper
Better security for better business
Endpoint Security Suite Enterprise
Math vs. Malware
Human Side of IT Security
Secure data with intelligent encryption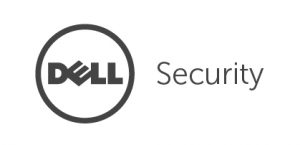 Technology trends such as mobile computing, bring-your-own-device, and digital record keeping all help businesses improve productivity. However, as data becomes ever more mobile, these trends can also increase the risk of data loss due to a system failure, breaches or user error. Data Protection and Endpoint Recovery is a Windows-based backup and recovery solution designed for business users to back up data from their notebooks, desktops, and tablets to greatly reduce the risk of data loss from system failure or user error. It is a simple solution designed to provide easy, fast recovery, robust file deduplication, reporting and alerting.
---
---

DELLEMC SHOWCASE: Detailed Information about Dell Products, Solutions, and Services